Professional Ceramic Coating Services Fort Worth
Wash Doc Auto Detailing is a proud & authorized installer for both IGL Coatings & Shine Supply! Happily installing Kenzo Professional Ceramic Coating & Beadlock Professional Ceramic Coating for Forth Worth & the DFW area!

Trained & Certified!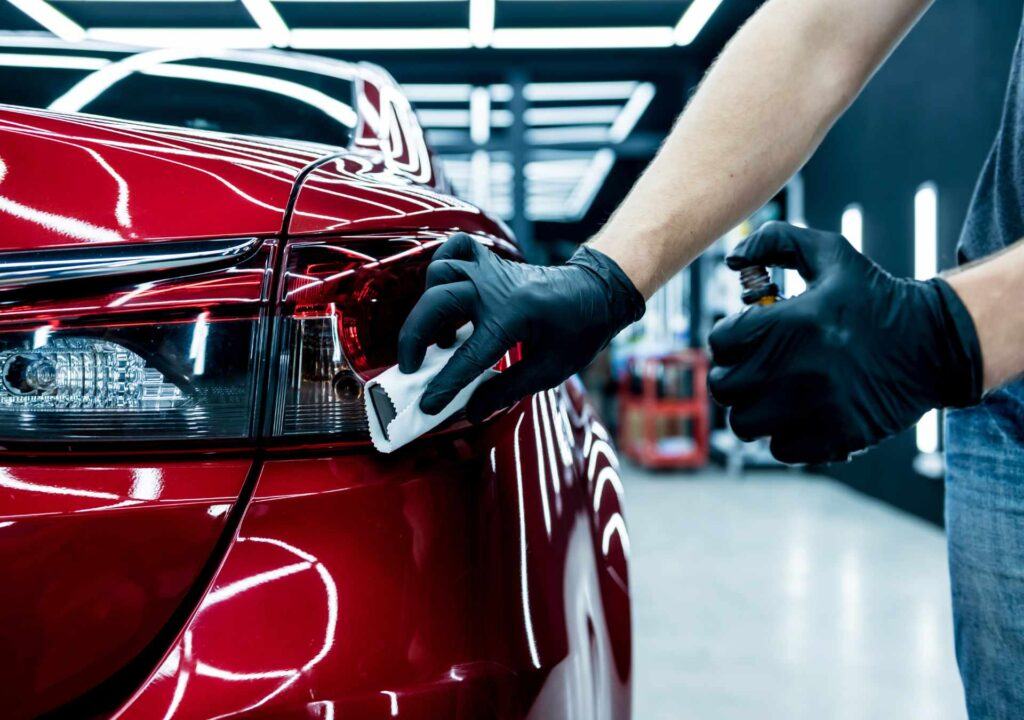 Applying a ceramic coating is the best and most effective way to maintain your car's cleanliness, shine, and protection. Ceramic paint protection provided by Wash Doc Auto Detailing acts as a safeguarding layer for your vehicle.
While the concept may resemble car wax or sealants, ceramic paint protection surpasses traditional methods. It utilizes nanotechnology to fill the microscopic pores in your car's paintwork. Once this liquid polymer bonds with the paint, it forms a defensive shield, safeguarding your car against various elements and minor damages.
Benefits of Ceramic Coating
What ceramic coating products we offer?
Kenzo is a revolutionary product that contains 100% active materials for ceramic coating providing the highest level of gloss and protection, and is backed by an official warranty provided by IGL Coatings and supported by certified IGL Coatings Master Applicator.
It forms a layer of thick coating that radiates a rich and natural glow reminiscence of a bespoke wax while providing unmatched protection. Running your hands across a Kenzo coated car is like touching the soft luxurious silk. It will never be the same again.

Our Ceramic Coating Packages
(Takes approx. 5-12 hours depending on condition)
*Ceramic coating service provied by our shop location only*
*Safe to apply to Paint Protection Film*
1-Year "Relock" By Shine Supply
Consumer Ceramic Coating - 1 Layer System (GOOD)
3-Year "Beadlock" By Shine Supply
Consumer Grade Ceramic Coating - 2 Layer System (BETTER)
5-Year "Kenzo" by IGL Coating
Professional Grade Ceramic coating - 2 Layer System (BEST)
Additional "Add-on" Ceramic Coating Services
Trustworthy Ceramic Coating Services in Fort Worth
We specialize in delivering top-tier ceramic coating services that exceeds the expectations of discerning customers in Dallas – Fort Worth and nearby areas (DFW)! Visit Wash Doc Auto Detailing at our store located at 2240 Carson St., Haltom City, TX, or take advantage of our comprehensive mobile detailing services where we come to you!