Fort Worth Professional Auto Detailing & Ceramic Coating
Over 15 years experience in automotive detailing & care fully insured and licensed in Dallas – Fort Worth area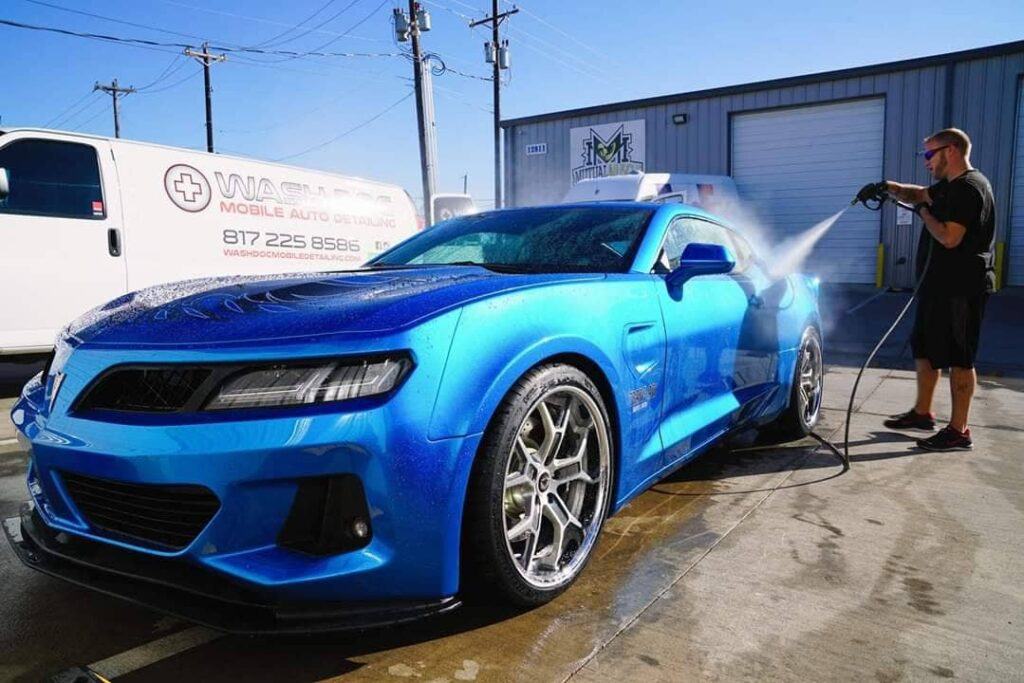 Dallas – Fort Worth car owners! Are you in search of the best and most professional auto detailing service that delivers quality and satisfaction beyond your expectations? Look no further than Wash Doc Auto Detailing! We offer premium in-house and mobile detailing, paint correction, ceramic coating applications and car maintenance services in DFW.
We cater to that NEXT level of auto detailing, which many consumers long after! We will bring your vehicle back to it's healthy shine with a great show room appearance… whether it's your families mini-van or your weekend toy Lamborghini! You can come to us at our store location 2240 Carson St. Haltom City, TX, or we will come to you with our fully mobile detailing services! 
Our Auto Detailing Services
Our car detailing service is performed by expert team with meticulous attention to every detail. We ensure an unprecedented level of cleanliness and satisfaction.
Are you in need of mobile detailing services? Let us bring our team of top-notch experts and excellent services right to your location.
Removing scratches and imperfections in the car paint? Ceramic coatings are the perfect choice to protect your car's paint for up to.
Removing light scratches, haziness, swirl marks, and other imperfections? Paint correction will help your vehicle achieve a true new shine and repair its appearance.
The Best Auto Detailing in Fort Worth
We have been proudly serving the Dallas – Fort Worth area for 12 years now and auto detailing professionally for 15 years! We go the extra length to ensure your paint does not get scratched or "swirled" during the detailing process, by using all soft non-scratching microfiber towels and the "2-Bucket Wash Method". All water used for washing purposes is fully filtered and de-ionized to refrain from leaving hard water spots on your paint and to provide a better quality job. No rushing on any job, we believe in quality over quantity! Professional quality service guaranteed! 
Frequently Asked Questions
Do you have any questions about our detailing services? We have common answers for you.