Your car is a reflection of you and you want it to always look its best. However, the shine of your vehicle can quickly fade due to weather, grime, bird droppings, and ordinary wear and tear. Let's protect your vehicle with ceramic coating services from Wash Doc Auto Detailing in Dallas & Fort Worth (DFW) area, TX.
Ceramic Coating: What Is It?
Ceramic coating forms a layer of protection applied to the car's surface to protect the car's paint from environmental elements. Ceramic coating is often made up of silicon dioxide (Si02) and titanium dioxide (Ti02) derived from natural materials as an extra hardening agent. When applied to an automobile's paint, the two form a chemical bond with hydrophobic, or water-repellent, properties.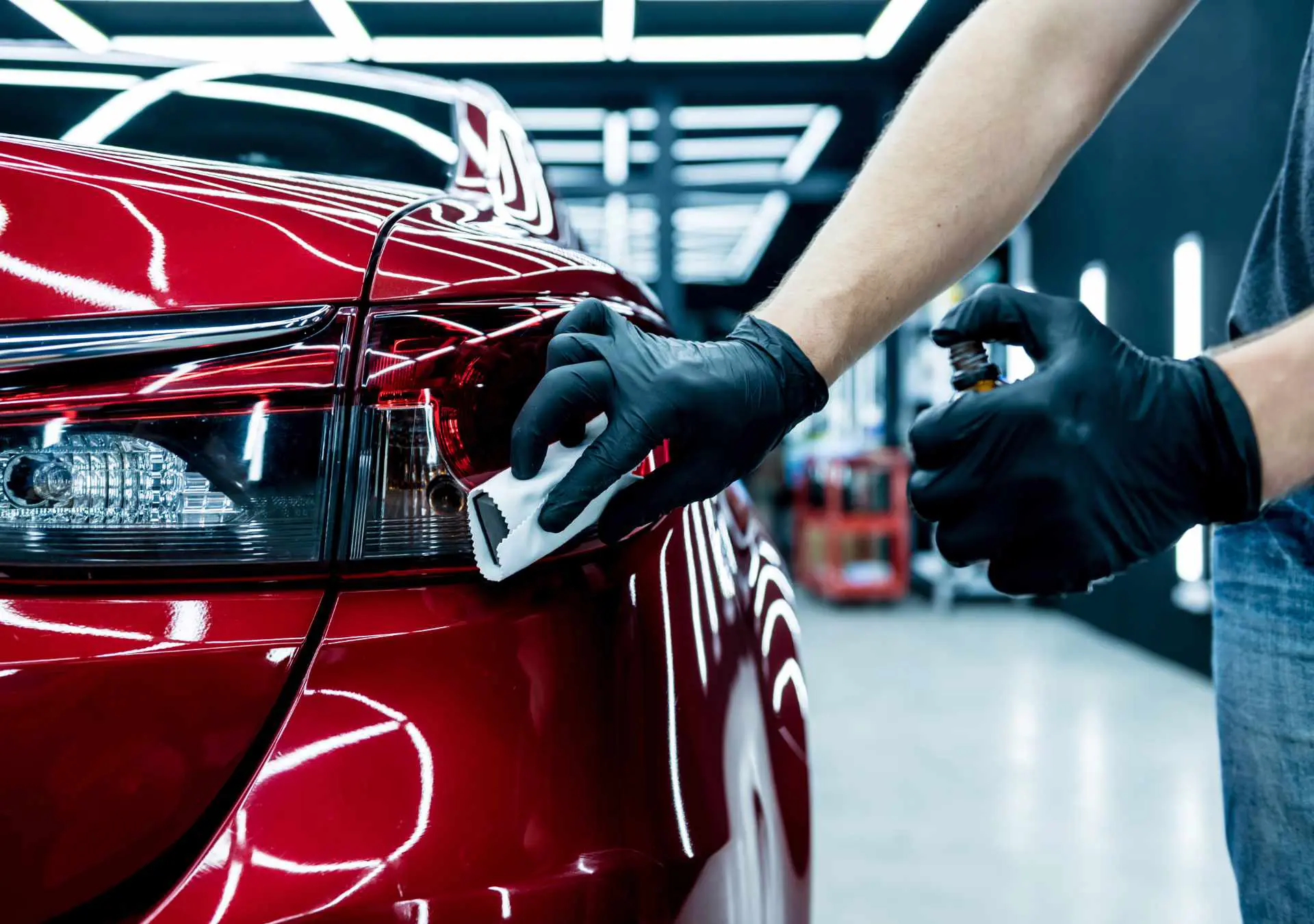 All You Need To Know About The Advantages Of Ceramic Coating.
Ceramic coatings are excellent at enhancing the gloss and luster of your automobile. Here are the advantages of using a ceramic coating:
Prevent Harmful UV Rays
Ceramic coating is a suitable method for protecting your vehicle's paint surface from the sun. This invisible shield protects the clear coat from cracking, fading, and peeling by acting as a protective barrier that prevents harmful UV radiation from damaging it!
Pollutant removal from the environment
Bird droppings, tree sap, grime, and other contaminants should be avoided because they eat away at a car's clear finish. Mud bakes into the paint when exposed to direct sunlight for an extended time! Ceramic coatings are a superb option since they stick to the surface during installation, producing an unseen sacrificial shield.
Hydrophobic Properties
Water repellent ceramic coatings are the most effective. Ceramic coatings are more durable, robust, and delightfully hydrophobic on a covered vehicle! When water touches these surfaces, it condenses into beads, and the coating repels water spots that roll straight off the car, gathering dirt. Ceramic Coating guarantees that the paint on your vehicle is washed every time it rains.
What Is The Lifespan Of A Ceramic Coating?
With proper care, your ceramic coating can last anywhere from two to five years, depending on the type and package chosen. One factor that influences the durability of ceramic coating is the resilience of a vehicle's exterior.
The quality of the coating and the preparatory work before application are critical for producing an excellent finish.

Avoiding tar areas and potholes, as well as remaining vigilant, are essential concerns for drivers!
How long does the procedure of applying a ceramic coating typically take?
The time necessary to apply a ceramic coating is determined by the specifics of your needs and the services you choose to use. Compared to an older vehicle that has never had any coating applied, applying a layer to a brand-new car will take significantly less time. The amount of time needed to prepare an older car properly will vary based on the state in which it is brought to the centre in.
Where Can We Get The Best Ceramic Coating?
IGL Kenzo ceramic coating at Wash Doc Auto Detailing is a perfect choice for your vehicle! IGL Kenzo is a unique paint protection ceramic coating that contains 100% silica and provides the highest level of gloss and protection. It has an official warranty supplied by IGL Coatings and is supported by a qualified IGL Coatings Master Applicator. It develops a thick layer of coating that emits a rich and natural glow while giving unparalleled protection.
Experience the ultimate shield for your cherished vehicle with our premium ceramic coating services in Fort Worth and the DFW area, TX. Our meticulous attention to detail, combined with top-notch products, ensures your car's immaculate protection and a stunning showroom finish. Elevate your car care game and give your ride the treatment it truly deserves. Call us now at +1 817-225-8586 for unparalleled service, right at your doorstep!